Did you guys hear that?
That's the sound of an impeding cat fight between Lana from Dirty Girl Romance and Alex from Alleskelle Blogs but Mostly Reads.
Why you say?
Because we're talking about Tino and Nova Moretti. And you know what that means…
Okay. Not really but you know what I mean.
On a more serious note though, we have the lovely Kele Moon joining us for our Hooker Talk this week, and it was the bomb. I mean, between Alex and Lana cat-fighting over Nova and Tino, we did manage to get Kele to talk about her upcoming book The Enfocer, among other things. She also shared some of her thoughts and feelings about these characters that we've come to know and love. And she's also giving us an exclusive excerpt. So watch out for that at the end of our talk.
So, shall we begin??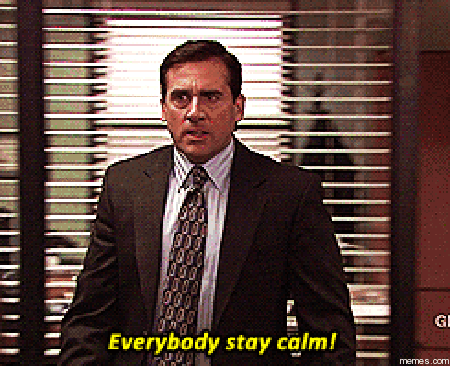 Lana: So let's get right into it then? Like a gang bang.
Alex: Oh we're doing this now? *affixing knives, guns ready, claws unsheathed*
Kele: LOL!
Geri: Speaking of gangbang, we're officially welcoming Kele to the Hooker lair!
Lana: Fair warning, Kele, we're probably going to be taking regular intermissions to bitch fight over Nova. So….
Kele: That's fine. Nova won't complain.
Lana: We don't ease you into anything. No putting the tip in. It's the whole 12 inches straight away.
Alex: Lana, you're such a dirty whore. Way to ease things in.
Lana: Like this is a shock to anyone. Pfft! I think we scared Kele off. Kele!!!! I was just kidding (mostly).
Alex: Well, at least you could keep up appearances. you know? Be classy for once?
Kele: Nova will probably say there's enough of him to go around. He's been pretty stressed out lately.
Lana: Uhem! I'll take care of him. My poor baby. *pets*
Alex: He already has me Lana. You can get back to your whoring ways with whomever man candy available.
Lana: Just stay away from my Nova and no one will get hurt. GAWD. But anyway…
Geri: Now Kele, as you know, I'm volunteering to be referee because you know what will happen if I don't.
Kele: I still stand by Nova claiming there's no need for referee. He's um…able to go the distance
Alex: Lana, you're my friend so I'll let you on that lie you like to tell yourself.
Geri: Lol!
Kele: Nova's got some undiscovered talents. Well… not undiscovered…
Alex: LOL Kele. In The Enforcer he sure seemed to be, um, very capable. *fans self*
Kele: Yes, he does alright.
Alex: I was transfixed whenever he would enter a scene. I'm in love. *whispers*he is mine*whispers*
Kele: There's a lot of him in this book. In a lot of ways, it's his story, too!
Lana: Let's start from the beginning though. Can we do a short intro for Untamed Hearts for those that may be unfamiliar with it still (*totally judging them*)
Kele: Sure!
Geri: Yes, and for Kele herself. For our our followers who might not be familiar with her work (I judge them too, Lana)
Alex: I'm not judging, my greedy self would be totally okay to keep both Nova and Tino for meself.
Geri: Ha! of course you would!
Alex: Eh, you've met me. Greedy Hooker.
Lana: And Chuito! Don't forget Chu! *mine*
Alex: Lana, let's struck a deal. You keep Chu. I'll take Nova and Tino. Everybody is happy.
Geri: But really, Kele, we would love for you tell our followers about Untamed hearts and your books in general.
Kele: OMG! I should be better at summing them up!
The Untamed Hearts books are a spin-off from the Battered Hearts book.
In Battered Hearts, the heroes are, for lack of a better term, all good guys. They are law abiding, hardworking heroes…
Geri: Yup. My love Wyatt is a good guy. *blushes
Alex: Lol Geri, you stopped blushing a while ago, Hooker.
Kele: But in that three book series… There was a set of other side characters whose relationship with the law was very different. Through the story ARC of Battered Hearts the heroes of the first book sort of had to start to realize that everything wasn't as black and white as they thought and that was largely to do with these side characters who were connected to Italian Mafia.
Geri: Wyatt in general is very stick in the mud, stick to his morals but he changed throughout the series when he met the Morettis.
Alex: The Untamed Hearts! Brilliant! I was dying to get more of the Moretti brothers.
Geri: I loved how the series is connected by the way.
Alex: And you did such a great job with it. Introducing them, interlacing the good and the bad… Love the connection Yes, Geri.
Lana: Now here's a question I always get. Should people read Battered Hearts first to truly appreciate Untamed Hearts?
Geri: Yes, Great question, Lana I get asked the same questions myself.
Lana: Because I always say they should. Yes, each book stands strongly but the story ARC interconnects and I feel like you truly get a whole new appreciation for the characters if you follow their journey through both series.
Alex: I think it would be ideal, but not necessary.
Kele: I don't think you have to read it… I really don't… I've designed them to stand on their own, but I think as the series progresses… people may want to.
Geri: It would make people curious.
Kele: The first book, Viper was an unknown character in the Battered Hearts world. So clearly that stands alone by design.
Geri: I knew I was when I started reading it
Alex: It's true, Kele, Marcos story was a standalone itself but I enjoyed knowing about others characters from the previous books. Definitely a perk.
Lana: But what about Untamed Hearts? Should that be read in order? Because that's one I strongly feel should. There's so much that happens in the very beginning.
Kele: Yes. I believe it should without a doubt… Because the plot lines tie together from book to book.
Geri: But these last three books is even more interconnected, right? When did the idea of a spin-off really started for you, Kele? Is it one of those things that the story just wrote itself? Or did you have to do a lot of plotting to tie things together?
Lana: YES! And the way these stories all interconnect? I mean, all the way back to Battered Hearts
Kele: There's an overall issue/conflict that gets bigger and bigger with each one and I think readers will want to read in order.
Yes, The Untamed Hearts book are all interconnected… Viper, like I said, was a new character set in the same town as Battered Hearts. Chuito, the Slayer (Book 2) was a secondary character in Battered Hearts, but his real story was largely unknown until Viper, and then more so in his book…
Lana: Now, did anyone else notice that the series gets progressively darker/grittier after the first book. Seriously. I feel like Marcos was a walk in the park compared to Chu. And then Tino's book? #AllTheFeels
Alex: Right, Lana, I think I've had the worst book hangover and feelings crushed with this book than any other else in this series. Such raw feelings.
Lana: I love how raw and emotional the series is. But man, Tino's book ripped my heart to shreds.
Kele: Okay, first… Yes, the series does get darker on purpose. As like I said, Battered Hearts had very law abiding heroes… So with Viper, he was sort of a first step into this darker series… Chuito got quite a bit darker and it sort of set us up for the dive into the mafia world with Tino's story.
Alex: Do you have a family member part of the mafia somehow or…? How do you manage to write such realistic background for gangs and mafia in your books?
Kele: As for knowledge of the mafia, I have a lot of different resources. Friends in law enforcement, etc… Outside that, I have talked to a lot of interesting people who have stories to tell. Most of it, largely is research. Lots of research. But I do have people to call and ask questions.
Alex: Honestly the work research is completely astounding, to me. It feels all SO right, real…
Lana: I'm blown away at the amount of forethought that went into it. Seriously.
Kele: I reach out to people online. I find people who know something about different things and I'll add them to my list of people to bug. I bug a lot of people!
Geri: I don't think we can talk about this series without talking about the bromance. I love LOVE the relationships that these men have with each other.
Kele: I love writing male relationships. Brothers, friends, lovers, etc… That's probably one of my favorite things to write. I dunno why.
Geri: I love how emotionally in touch they are to each other.
Lana: The bromance with Tino and Chu. Can we talk about that for a hot second? Because… LOVE
Alex: Ah the bromance. Best men's relationship EVER in this series. Tearing up and cracking up at the same time.
Kele: LOL!
Geri: Love it. It shows, it feels really authentic.
Kele: I loved writing them! Tino and Chuito's friendship was very fun. Because they are very different personality wise.
Lana: The part when they talk about manscaping. Best quote EVAH.
Alex: LOL. And what about Marcos from Viper teaching how to perform oral to Chuito, eh?
Geri: LMAO!
Lana: HA! Marco did have an oral fixation. I like!
Kele: Loyalty is very ingrained in them…it's intrigue to survival…but at the same time, it's hard for them to trust.
Geri: Yes! And they won't hesitate to die for one another.
Kele: Yeah… I think it's sort of funny that Chuito, who is— I don't want to say more conservative, but he holds his cards closer to his chest when it comes to sex, relationships, etc. is best friends with Tino and his cousin Marcos, who are both…very out there!
Alex: Marcos was the Manwhore of the lot then. Wait, I'm forgetting Nova's ways.
Lana: The bond between them all is the best.
Geri: It's the best thing to read ever.
Kele: As for at the loyalty, I think once Tino and Chuito really decided they trusted each other, that meant more than I think either of them understands from the other.
Lana: Now Nova is a bit of the odd man out. I feel he's intriguing and misunderstood. No worries. I'll take care of all his emotional boo-boos. Who would you say Nova feels the closest to, Kele. (hint: ME)
Kele: Well, Nova is very close to Tino.
Alex: Lana, you turn that off can't you?
Lana: MINE!!!!!
Geri: Ok, here we go.
Alex: Are you off your meds again? We agreed earlier you take Chuito, he's big and all, I'll handle the Morettis. All of 'em.
Lana: You fuck off, Frenchie! Nova likes them Eastern European, so I hear. So, MINE.
Alex: I've got Eastern blood alright, grandmother was Ukrainian.
Lana: Mmm hmmm. Sure she was. Lie whore!
Alex: I swear, you greedy hooker. Her name was Olga how more Eastern European you need?
Lana: Can you pick a more stereotypical Russian name? LMAO!
Kele: HEH!!
Alex: LMAO. It was really Olga. Lypinscisky something unpronounceable like all Eastern European names. I can't even spell it right.
Lana: LOL.
Geri: This is what happens when you leave them alone for a sec, Kele
Alex: Shhh Geri. You just stay quiet in the background and try to take him off from us. I see your game, you silent sneaky hooker!
Kele: LOL! As of right now, Nova likes all types. He doesn't have a type. He just likes women.
Alex: See? All type! Me type.
Geri: *blows whistle* Okay let's get back to the questions. Sheath your claws hookers
Lana: But let's get back to Nova and Tino. Their relationship got a hell of a revelation in The Enforcer. How hard was this book to write for you? Because I spent a good chunk of it a sniveling pathetic mess, rocking myself in a dark corner.
Kele: It was a hard book to write. I cried a lot. I think that's part of the reason it took longer.
Alex: Oh no you don't! You made us all cried SO much!
Kele: It was a draining book. I knew a lot of Tino's dark secrets, but writing them was a different story. Shining a light on it…
Alex: Seriously, I wonder how you could even write it. Tino felt like a family member, and man, the things he gets through.
Kele: Tino has a special place in my heart, as he was a character that was largely unnoticed as hero material in other books.
Geri: Yes.
Lana: Now some may not know that you decided to split Tino's book into two. Let's chat about that. I personally, for all my hate of cliffhangers, appreciate that you did that. That is one story that couldn't fit into one book. Don't you agree, Geri and Alex?
Alex: I agree. It doesn't end up on a cliffhanger IMO. The cut is perfectly made it's a new adventure starting.
Lana: It really doesn't. I LOVE the way the book ends. LOVE.
Geri: I think some stories needed to be told in length.
Alex: I feel like The Enforcer part one, is the Making of Tino. So it felt right to cut it where you did.
Kele: Splitting… I started to realize that in order to tell the whole story, it had to
be two books. It would be simply impossible for it not to be.
Geri: I agree.
Kele: I started finding myself trying to figure out how to cut entire plot lines that were essential to the overall plot, to fit it into one book but they were so vital!
And literally in the blink of an eye, while I was discussing it with my publisher, I realized I had a cutting point.
It popped right into my head. Whereas before I thought it was impossible.
Lana: They were. It's like two sides of a coin. Book one is Tino's beginning. Every page was vital IMO.
Geri: And we still have so many things to know about Brianna and Tino's relationship that hasn't been touched in this book.
Alex: Exactly, Kele, I honestly don't know what you could leave out… Honestly everything had its importance
Kele: Yeah. And there were some very vital plot lines that are going to come out in the next book that I was going to cut, which now I don't have to and I'm glad. They really were vital.
Geri: Let's talk about the romance for a bit, since readers would have expectations about that part.
Kele: The romance. okay!
Alex: Let's talk about romance then I'll have a question about a, err… specific sex thing.
Kele: Okay. I can't wait
Geri: Brianna and Tino met at a very young age and they have a lot of growing to do,
how has Brianna shaped Tino's decisions, his past, his future?
Kele: Well Brianna came into Tino's life at a very critical time. And I truly believe not all aspects of their love, particularly in their younger years, is healthy.
Brianna and Tino share a connection instantly, but sort of by timing and confidence Brianna turns into Tino's salvation in his mind. Coincidence not confidence. Lol!
Tino, quite literally worships her. More than once, he refers to her as his Madonna and that's not flippant. To him it's real.
Alex: He put her on a pedestal.
Kele: And Tino, through the course of his life, becomes a very dangerous person, though he is by far the nicest killer I've ever written. Tino is at his core a VERY nice man. But he is a killer and Brianna is his everything. That makes her dangerous, too.
Geri: Man, I can't wait for book two, those two are going to light it up.
Alex: Okay. So, inquiring pervy minds want to know… We talked privately about the fact that your son was redirecting you toward a "safe" version of Games of Thrones", saying GOT was not a show for moms… lol. But we Hookers know better than that.
Geri: LMAO!
Alex: How do you come up with such level of rawness in your sex scenes? You're obviously GREAT at it, I wanted to know how you wrote your sex scenes. How are they coming to you?
Lana: OH MAN, IKR? Wowser!
Alex: Because, I've read a lot of smut, erotica, and I mean it: A LOT. But your sex scenes? As Lana would say, 'GAWWWD'.
Kele: Sex scenes… Do not come easily to me.
Geri: Whaat??
Alex: Really? No way. Kele, you are an EXPERT
Geri: Woman, it doesn't show at all because Jaysus…
Alex: But the buildup of said sex scenes is so GEEWWWD. And the result? Mind-blowing. Always
Geri: Yass!
Kele: And by that, I mean, I can sit down and write a scene, like say, the manscaping scene. That came very easily. That banter is so easy. Sex scenes take I'd say 5 times longer. I've had scenes that take me WEEKS I have to get the right feel. I'll delete a lot.
Alex: Can we have the deleted parts? Just for us? LOL The scraps, I'd take them. I'm not too picky. Lol!
Kele: Like I'll start writing it and think…no. Nope, that didn't work, and just toss it and start over.LOL!
I think for the first sex scene with Chuito and Alaine in Slayer. I tossed out about 4 versions.
Geri: Oh man, their dance though.
Kele: Same with the first sex scene in Star Crossed (Battered hearts book 2).
Alex: Well, the work you're putting into them is definitely showing. It's way more than just sex. Your characters always feel SO connected. Because of all the build-up between them, the game they had on, the waiting.
Kele: But actually I have to say, Tino and Brianna were one of my easier couples to write. Sex wise though, usually Tino ends up going somewhere and doing stuff that I'm like… stop it! Cause Tino really doesn't have limits. At all.
Alex: There are always breathtaking dance scenes in your books. I especially love how they serve as a medium to express your character's emotions. How do you do to write such vivid performances, are you a dancer yourself? Or?
Geri: I loved that dance in The Slayer. You could feel their movements and passion across the pages. Oh my gosh. Those scenes make me blush.
Alex: Yes Geri, you can feel them dance, so true! Almost hearing the music
Geri: And the sensuality. Oh my, lawd!
Lana: YES, Geri! It's so sensual. You can FEEL the chemistry in the pages. OMG it's amazing.
Kele: I am a great admirer of dancers. I took a lot of dance classes when I was younger, but I'm a train wreck with dancing. I have zero grace.
But, I think because of that I like writing it. Writing dancing in books is a hard sell.
Alex: So definitely fantasy on your part! Well, you could have fooled me!
Kele: If anyone expects me to dance the bachata, they are gonna be so disappointed.
Alex: I also know from chatting with Eden Butler that you helped her writing some dance scenes for Ransom's story, Thick Love.
Kele: I watched a LOT of videos and music plays a big role. I have certain songs that let me feel things, see things.
Geri: I've watched those videos too. *fans self*
Kele: Also, research…again, and I did talk to dancers, and students in performance college.
Alex: Can I say I love your Spotify playlists you had on for your books? Totally helps getting in the right mood for the scenes.
Kele: OH YAY! I love my Spotify lists too. HEH!
Alex: I've had a good revival listening to EVE, lol. And the Italian songs? I made Swissman crazy with them! "funiculi, Funiculaaaaa" I'm totally singing now.
Kele: Tell him I apologize.
Alex: Meh, he makes me listen to heavy metal early on the weekends. He deserves a little payback.
Geri: Lol!
Lana: Did you have a favorite part to write in Enforcer, Kele?
Kele: My favorite scenes in Enforcer…there's a big chunk towards the end, but I enjoyed all of it.
Lana: I listened to one song in particular while rocking myself in a corner during one specific scene in Enforcer. Man, it was painful, but that song. GAH!
Kele: Yeah frown emoticon I know what song it is.
Lana: I will forever reference that song to this book, I swears.
Kele: LOL! I felt like we should just have a cue music part of that scene.
Lana: For reals
Kele: But, yes, there's parts of the end that I liked writing. I think because at that point, it was their happily ever after. It was sort of poignant to me, because books end, but life keeps happening. If their book had been a New Adult book, I could've ended there and the reader might have believed they lived happily ever after if that makes sense.
So because Tino's life in particular was so hard. I liked writing those parts. funiculi, Funiculaaaaa…HA! I put that on just now. you guys made me nostalgic for it.
Alex: It completely makes sense. You've built so much around them, around TIno, how can't you wish an early HEA for him and Brianna… He's tied to the mafia and can't possibly ease out from this life that easily.
Kele: Plus, there's some funny, male bonding parts I also enjoyed writing.
Lana: So how about a tough question now? You ever play Fuck, Marry, Kill? *grins evilly*
Geri: Oh naughty games.
Lana: Mmm hmmm *waggles brows*
Kele: Oh! yes…
Lana: If you had to pick a character to fuck, marry or kill from the entire series….spill!
Kele: Okay. . . Can I kill ANY character? LOL! Can it be a bad guy?
Lana: Totally. Anyone.
Alex: Lana, we would all know your choices…
Lana: I'd fuck Marcos, Marry Nova, and have no clue who I'd kill. LOL. Well duh*
Alex: I know who I'd like to kill but it'll be a spoiler… For killing, it'll be a woman.
Lana: AH. I think we're thinking of the same person, Alex. Of the female variety *thinks murderous thoughts*
Alex: And I won't kill her clean. Wouldn't. I mean she doesn't exist right?
Lana: I'd kill that person so dead! Then bring back to life so I can kill all over again!!!
Geri: I'm curious who Kele would kill
Lana: YEP
Alex: Oh yeah.
Kele: Okay. Fuck–Nova. Marry–Tino. Kill–It's a tossup, but they'd have the last name Brambino which will mean nothing to people who haven't read the book.
Alex: Lol. I'll fuck Nova. Marry Nova and kill whomever approaches Nova. *grins*
Kele: LOL!
Lana: Woman, we're about to throw down again. We Russians fight dirty
Alex: Lana, there is no throw down. He is mine. I know I'm a little Ukrainian, hooker.
Lana: So you think, delusional woman *pets*
Alex: French know better.
Kele: As we saw in this book… Nova speaks French. lol!
Alex: Eh. My point, Kele, I know, I taught him to.
Lana: SHHHHHH don't tell her that! She'll never shut up about it.
Kele: LOL!
Alex: What do you want? The French charm, you know…
Lana: See?!! See what you did?! Thanks for reminding her, Kele. *grumbles*
Alex: We had long nights frenching each other up… *Sigh…
Lana: Har-har
Kele: Was he as good as I hear?
Geri: LMAO!
Alex: The best. I have no words…
Lana: *plans murder* So let's wrap it up, shall we?
Alex: Lol Lana. Yes, let's, before I smack your ass again!
Kele: LOL!
Geri: LMAO!
Alex: Kele, you're going to share some Enforcer exclusive excerpt with us Hookers, right?
Lana: I think that's the perfect way to close this up. An enticing little excerpt.
Kele: Alright! Also…LOL! You gotta make sure my spelling doesn't suck
Alex: Oh don't worry, lots of edits to make (erasing Lana's claiming of Nova.)
Lana: YOU FUCK OFF, you cheating whore!!
Kele: That too
Lana: We triple edit. No worries. Lol
Geri: As always, we enjoyed talking with you
Alex: It was a pleasure chatting with you, Kele! Thank you!
Kele: Ditto! I had a great time. Thank you!
Alex: And thank you for reminding Lana's about mine and Nova's past experience. That'll teach her.
Lana: LOL!
Kele: You never know, in the coming days, you could have competition for Nova. So enjoy it while you can.
Lana: Yeah…thanks, Kele, LOL
Alex: Night Geri! (I think she's sleeping. It's 4 am for her).
Kele: Night, Geri!
Geri: Night, Hookers!
–End–
Excerpt